My son saw a program on TV where a woman was showing people how to make little rag dolls. He told me what he could remember and this is what I came up with. It's not my original idea, just my spin on it.

I'm using muslin because that's what I have. I don't measure anything, I just fit things together.

For the head, I just cut a circle, stuff some kind of stuffing in it ... (I'm using cotton balls I got at a yard sale) ... shape it how I want it and wrap it's bottom with thread.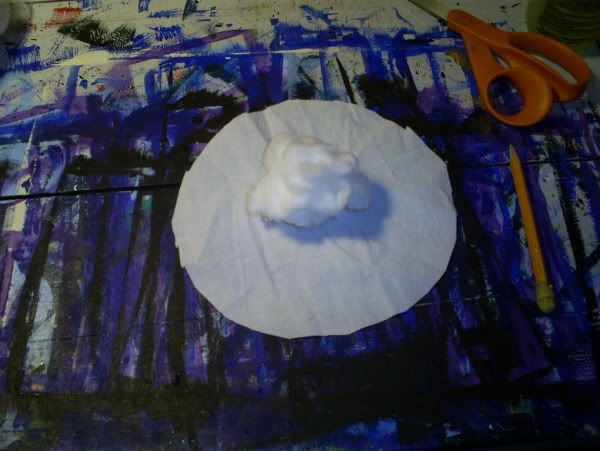 Then, I take the muslin and decide about how tall the person will be (they're never exact), fold the top down a bit (maybe an inch or two ?) and make cuts for the arms, body and legs. I don't usually draw on them but for you guys :)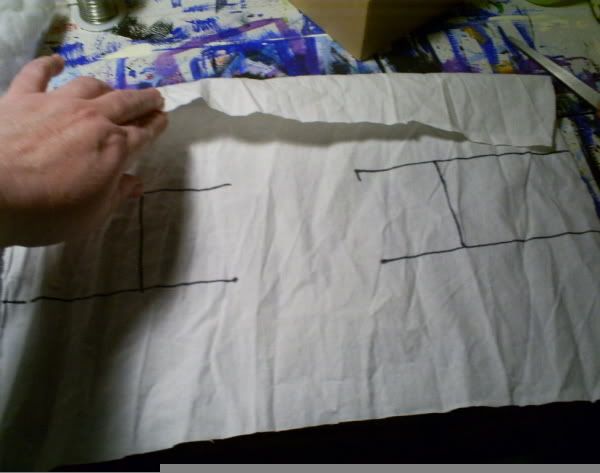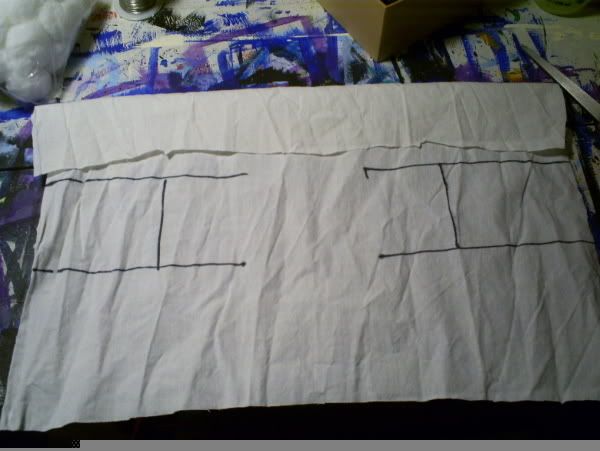 Then, I make a little cut for the head to poke in. I usually make it to big by mistake but it all works out :)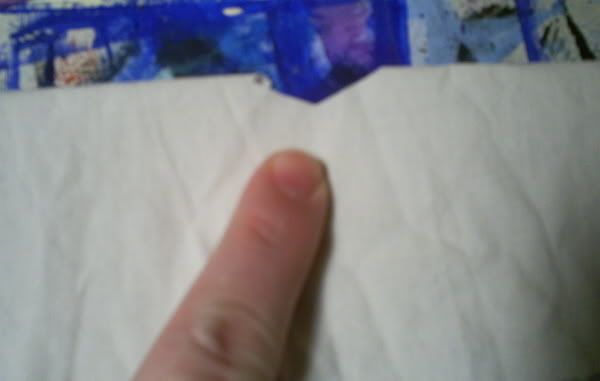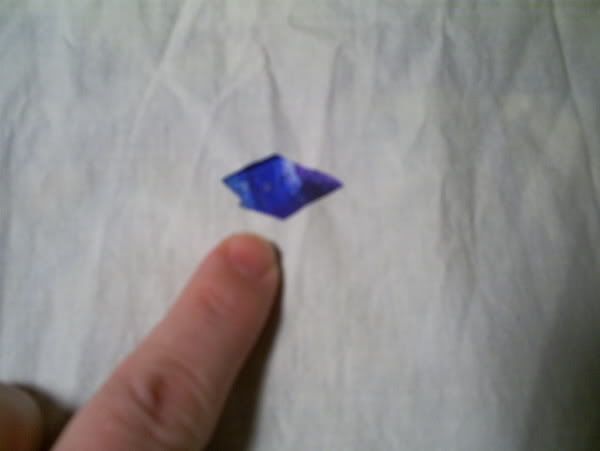 Before poking the head it tho I cut a piece of wire and glue it in place for the arms.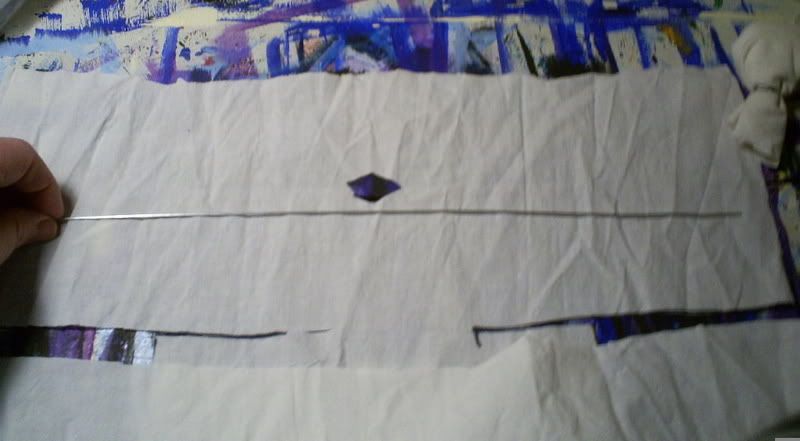 Then I poke the head in and glue it in place.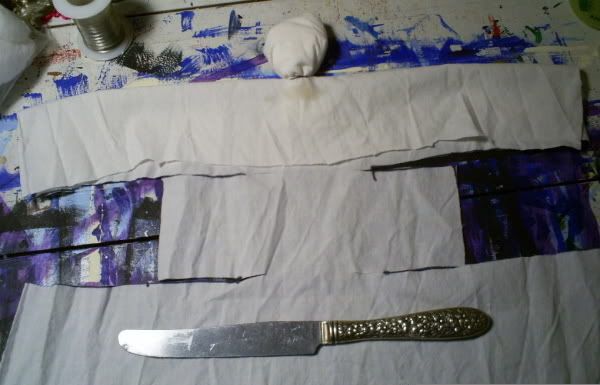 Then, wrap up the arms. I glue the edges together (you can see it in the leg pictures) then wrap them with thread. If they're going to show you can wrap something over the thread and it won't show. I always cut the wire shorter then and make sure the hands and feet later cover all the sharp ends well.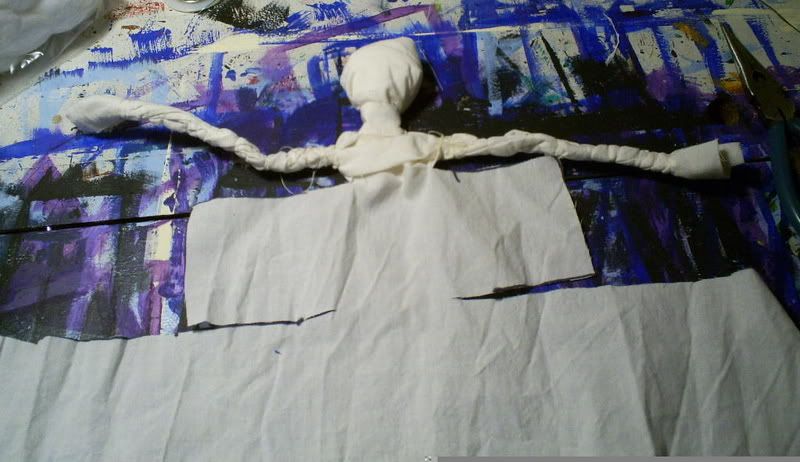 Next, I add some stuffing (cotton balls here), for the body and fold the flaps over and glue.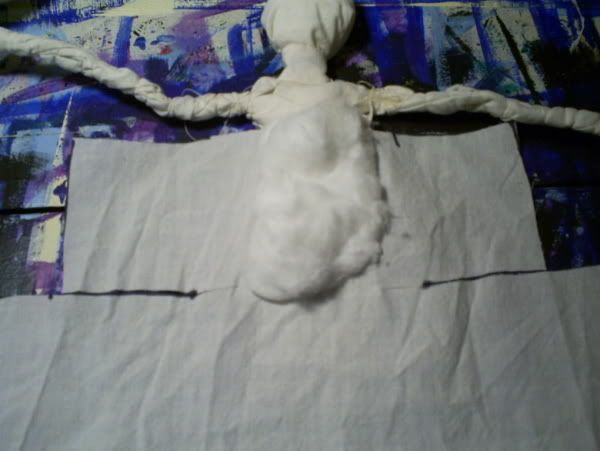 Then I glue in the wire for the legs and glue down the edges of the material (you don't have to tho), then fold and wrap.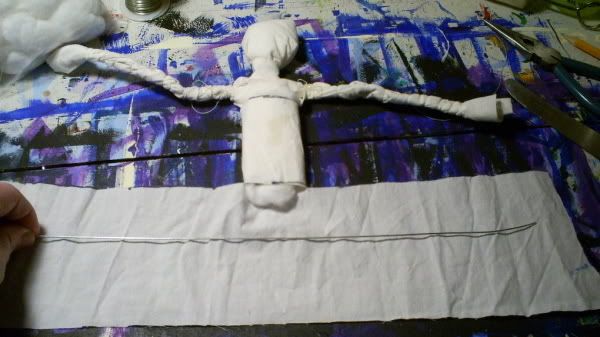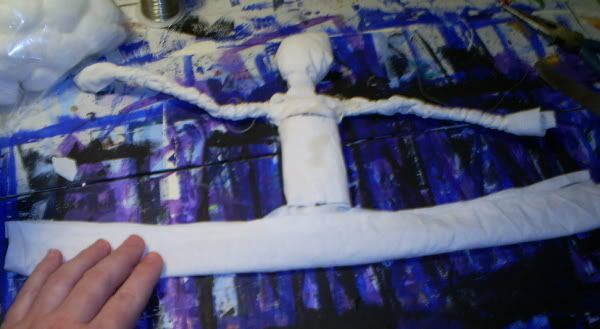 You end up with something like this and what follows is only limited to your imagination :)




I usually don't know exactly what I'm making til I'm actually making it but the other day I found two most excellent matching feathers so this one had to have wings :)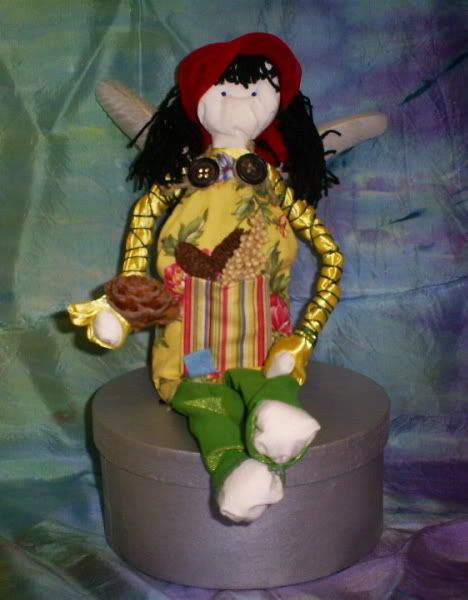 Gardenia, the Garden Angel
Just use what you have, improvise, make it your own and enjoy :)
You can find Gardenia and other cool stuff at OzarkGypsyArt.Etsy.com